Testimonials
"Thanks for sharing your creative talents with the world. The site of "normal" sized models modeling swimwear makes me want to weep. Please keep up the great work and thanks for staying true to what matters and bringing life and light into an often shameful space for women!" -Jen L. / Oregon
"Like many others, I experience a ton of stress when shopping for a swimsuit, and after admiring your designs for so long, I took a leap of faith and ordered two HDH swim pieces. I'm floored by how gorgeously constructed and flattering they are! I feel beautiful in these swimsuits." Tricia L. / Toronto, ON
"I just wanted to drop a little note to say that I absolutely adore your work. I have purchased two tunics since I found out about you, and I absolutely LOVE them. They are such great quality. I don't know how you find and choose the fabrics you use, but bravo! Your blog posts about what is coming out in the coming month(s) are always so fun to read, too. Thank you so much for what you do. You really have given me a new way of looking at clothing and a great appreciation for the art of creating."
Meghan B. / South Carolina
"You really have given me a new way of looking at clothing and a great appreciation for the art of creating"
"I just wanted to share how much I loved wearing my Tumbler Top on our family's recent trip. It was so comfortable, stayed on, and even allowed for easy nursing for my six-month old that was along for the ride too. Thanks for making a great product that made this mama of two boys feel chic and comfortable!"
- Lisa T. / Minnesota
"I love the design and material -- such thoughtful work!" Irene Y. / Maine
"Just wanted to let you know that I have now purchased [two HDH pieces] and couldn't be happier with both. Though they look incredibly simple on the surface, there is something about the drape, detailing and fabric that elevates them. In short, I feel "dressed" when I slip them on, and in a sort of thrilling cheaty way because they're as comfortable as sweats but so much nicer!" -K.T. / California
"I am starting to evolve into having a closet with more simple, timeless pieces, and [my new HDH piece] is a great addition." Nicole R. / Minnesota
"HDH Customer Service was so helpful in finding me the perfect suit for my 3 month pregnant belly! I ended up with a large tie top and contrast band bottoms!" -Katie L. / California
"Hackwith Design House has a special place in my heart, especially being a small business with one-of-a kind pieces that are handmade and affordable. Your style of clothing and the lines you create are timeless and my favorite silhouettes, and yours is truly the first line of clothing I have ever worn that makes me truly feel beautiful and at my best! I adore your style of clothing with clean modern feminine lines, timeless colors and unique luxurious fabrics. The lines in 90% of your collection wear well on me and I am so thankful to have found a trusted and loved brand as the cornerstone of my wardrobe.

"Yours is truly the first line of clothing I have ever worn that makes me truly feel beautiful and at my best!"
I am also proud that you are expanding to be inclusive to all women's shapes and sizes! I simply adore that you use true-to-life-size models in your photo shoots large & smaller. Thank you so much for all that you do Hackwith! For your design and creativity skills, to your style & fashion expertise and for being a REAL company, a human company…it has made all of the difference to me! I am so thrilled to see all the new that is to come for you! I will be supporting you loyally all the way! Thank you for making me feel beautiful!" -Cass J. / Minnesota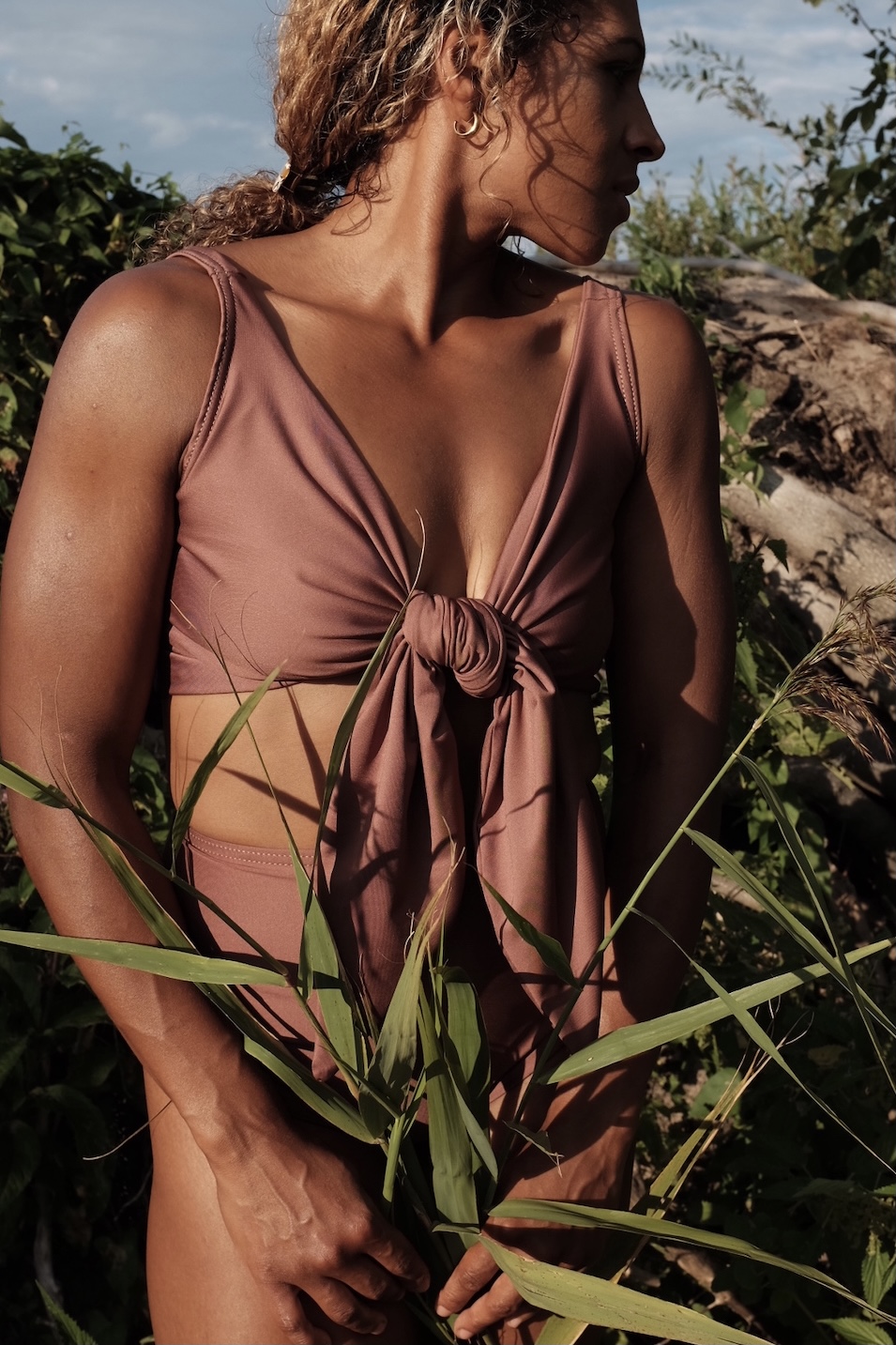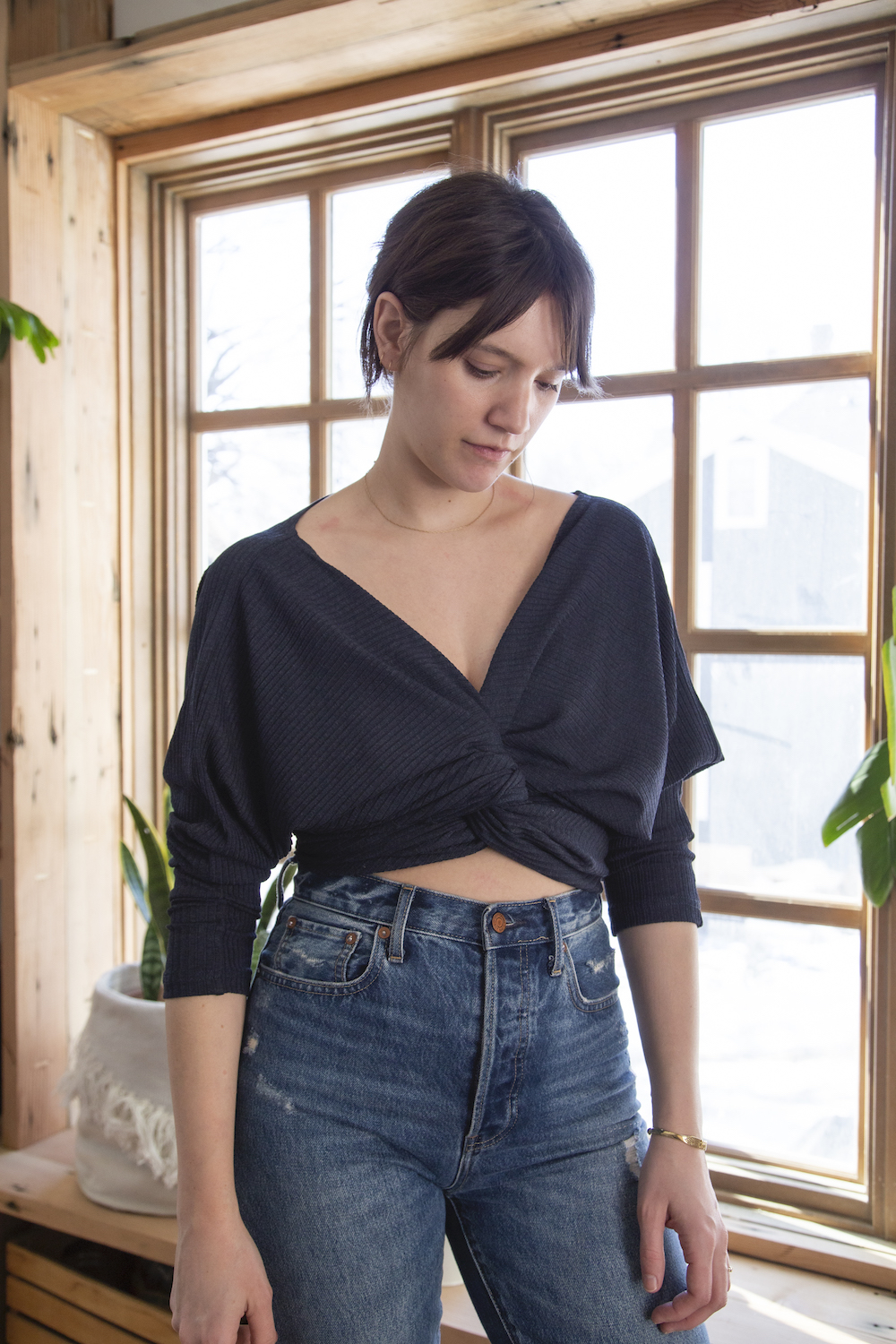 "Absolutely love my new swim pieces; HDH Swim will be my go to!" - Erin C. / New York
"I love the versatility of this shirt. I'd much rather own one sustainable garment then 5 mediocre ones. Hope to see more like it in the future!" - Lauren B.
"When I opened a link to your swim collection, I was expecting to see size 00 woman modelling things that I could never fit into. I'm a size 12, and this is the status quo. But then I saw those gorgeous pictures of a woman who looks a lot like me. It was great. It kind of made my day. We need more of this!" - Amelia S. / New York
"I normally don't write to companies, yet I felt compelled to let you know as a very happy customer how wonderful your work is! With each item I have bought from you, I have been so impressed with not only the quality of your garments, but also the thoughtful design put into each piece. These are pieces I will have in my closet forever-- I can't tell you how refreshing that is to know! I can't wait to see what that future brings for HDH. Thank you!" -Malia G. / Minnesota
"Love my dress. Love the craftsmanship." -Ruth M. / California