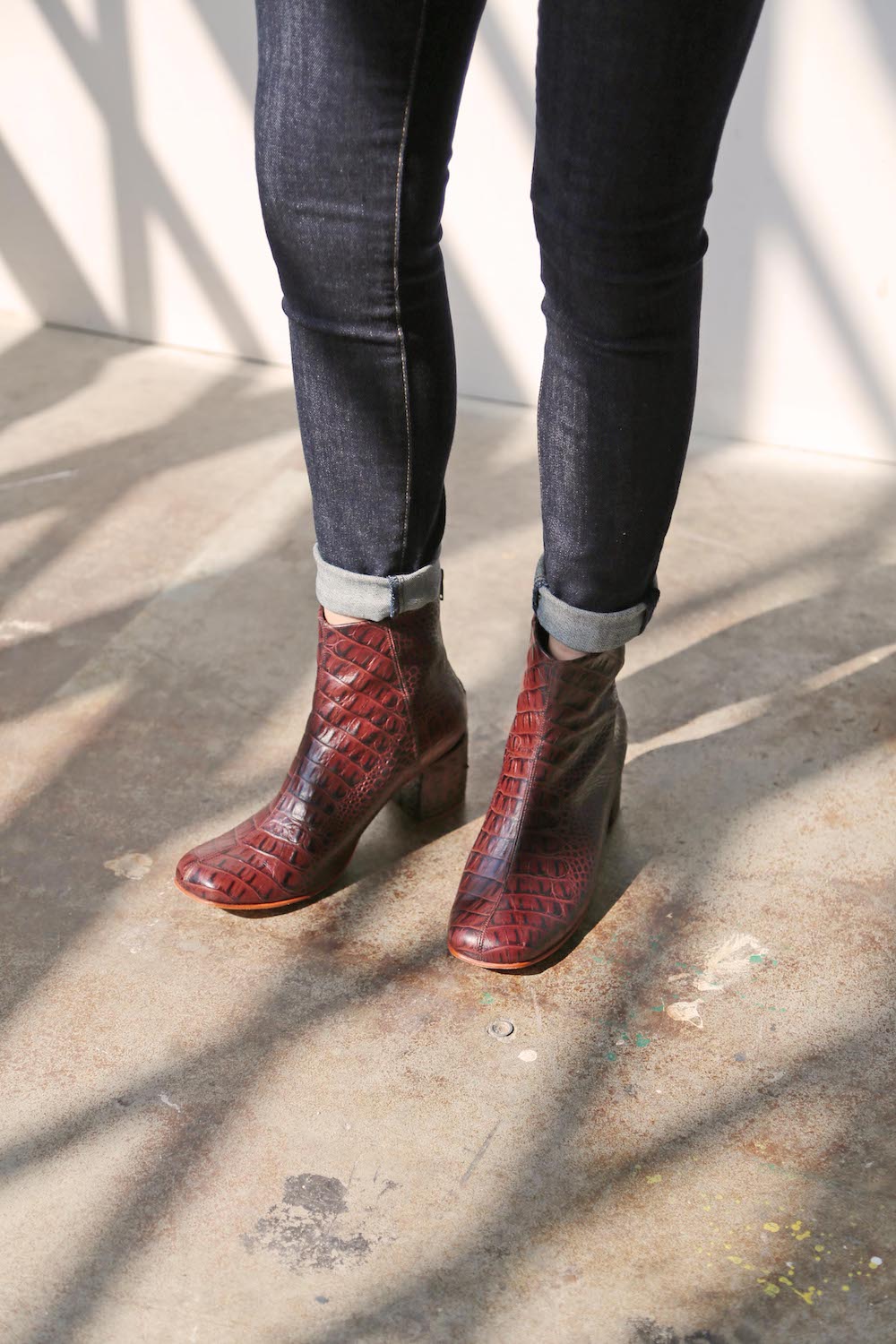 We are excited to carry the exclusive Beia Boot by Zou Xou, just in time for boot season! Zou Xou and HDH share similar values towards slow-fashion, which is why each pair of Zou Xou shoes are cut, skived, stitched, and lasted by hand by an artisan in Buenos Aires. You can learn who exactly makes your shoes here!
We love these 90's-inspired mid-heel boots, and their versatility will open all new ways to wear, whether you're out for a quick stroll, running errands, or feeling your best while working from home. The subtle croc-embossed leather leaves a fun texture that will stand out from your other boots, and adds the slightest fit of flair to any outfit.
Follow Zou Xou on Instagram here!