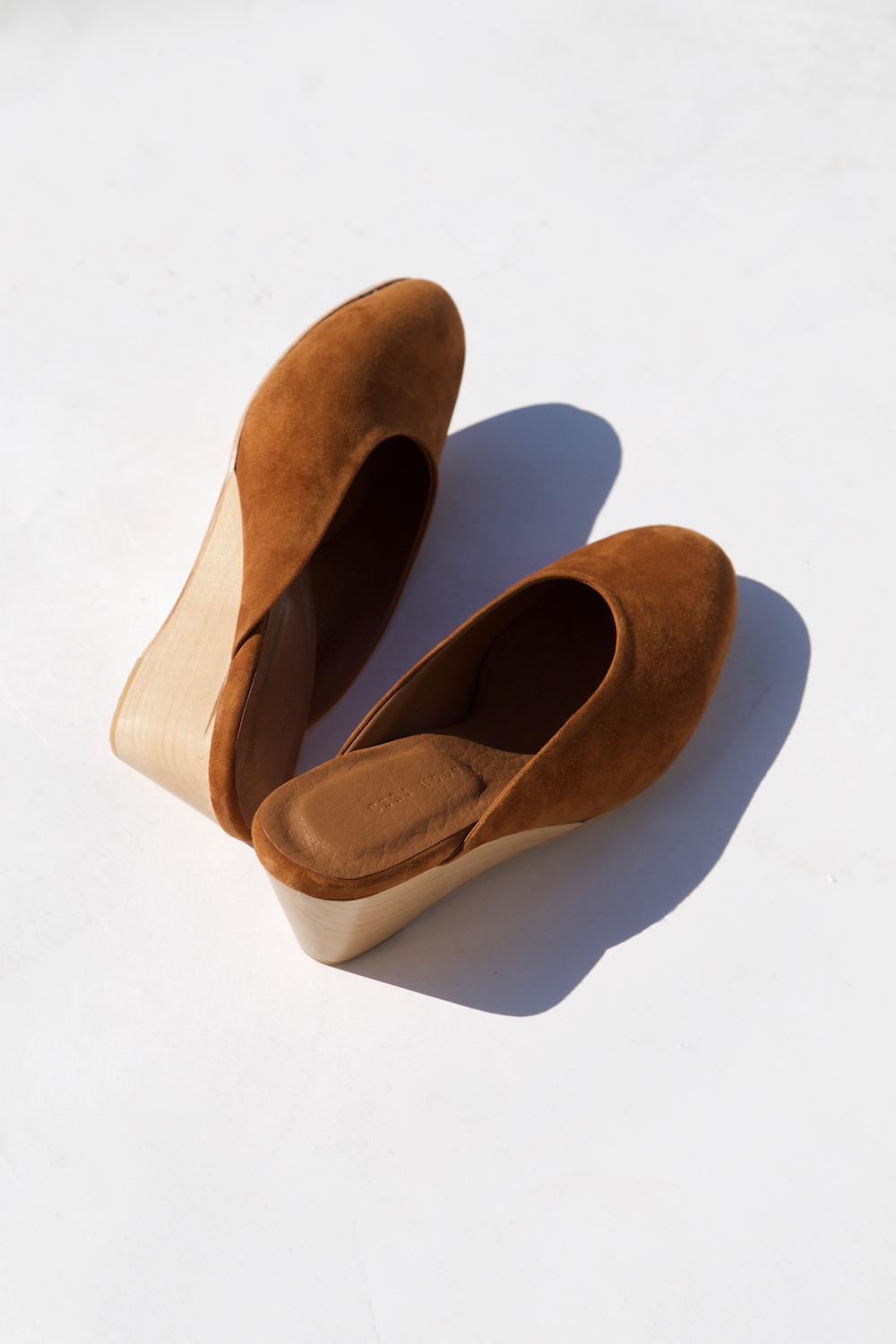 This morning, we added 3 new items to our Makers Alongside Collection, including a pair of versatile wedges and two styles of socks!
The Ceri Hoover Gabby Wedge has a classic rounded suede toe and a hand-crafted wood heel. The low, gradual wedge allows for comprehensive support and added comfort with wear. Order your size here!
The Maayan Gutfeld Studio socks are high-quality crew cut socks with a soft elastic band. They're 90% Cotton, 10% Lycra, and are made in the North of Israel in a small family-owned knitting mill. They come in three colors and two different hand-printed patterns. Shop the Drop pattern here, and the Turbine pattern here!