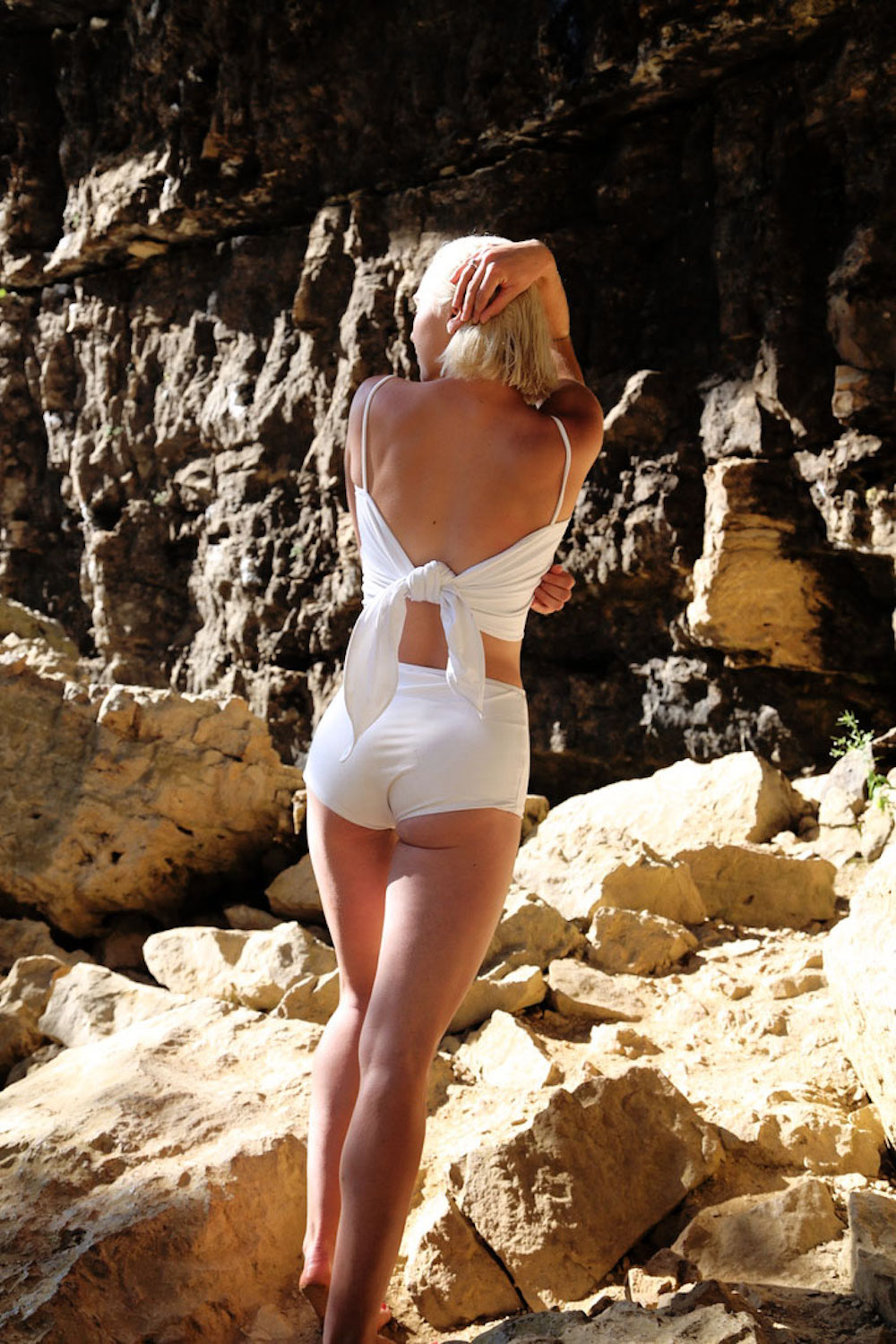 1. Wrap Top | Four swim tops in one! We found at least four different ways to tie this swim top to create four unique looks. The Wrap Top gives you the flexibility of being able to show a little skin or wrap a little tighter for extra coverage depending how you are feeling that day. We love the simple and elegant spaghetti straps that make the swim top easily transition into a top for going out, dinner, etc.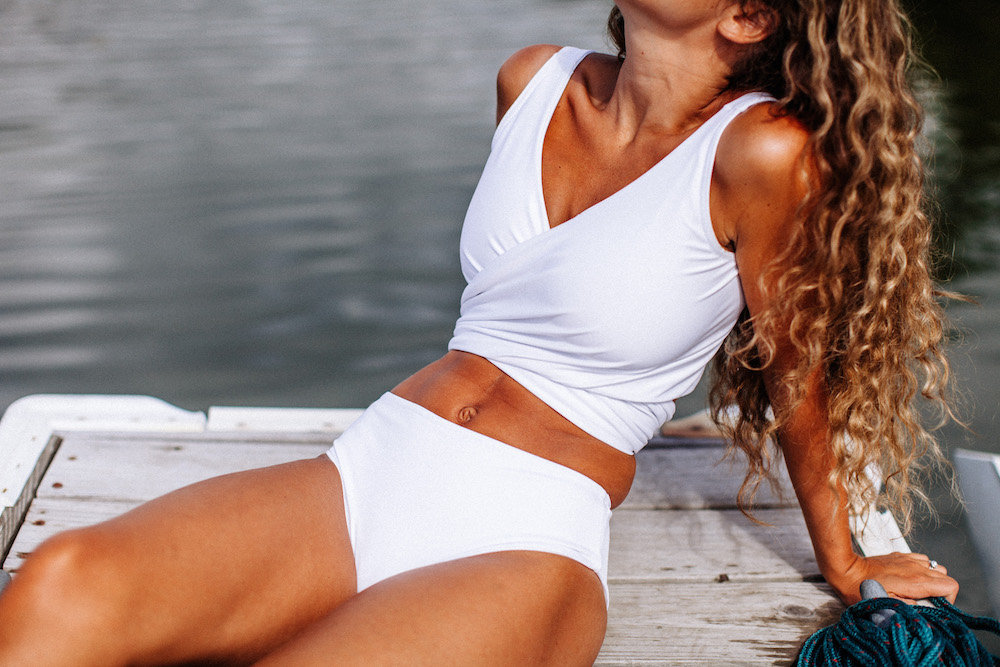 2. Scoop Wrap Top (NEW!) | Similar to our Wrap Top, the Scoop Wrap Top can be tied and wrapped at least four different ways to create four different looks. This swim top is for those who prefer additional support with its thicker straps versus spaghetti straps!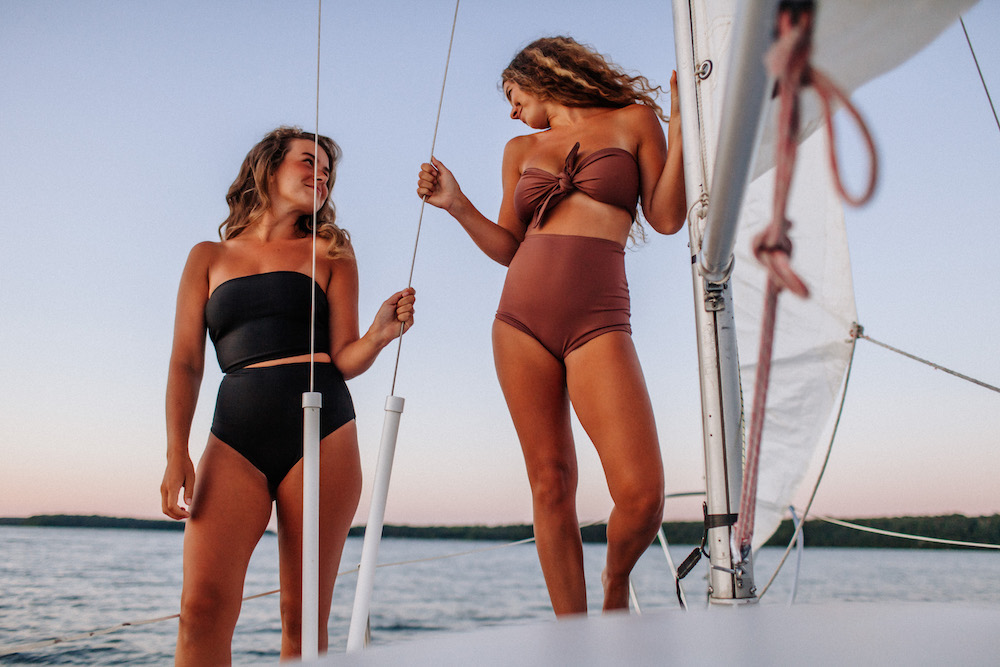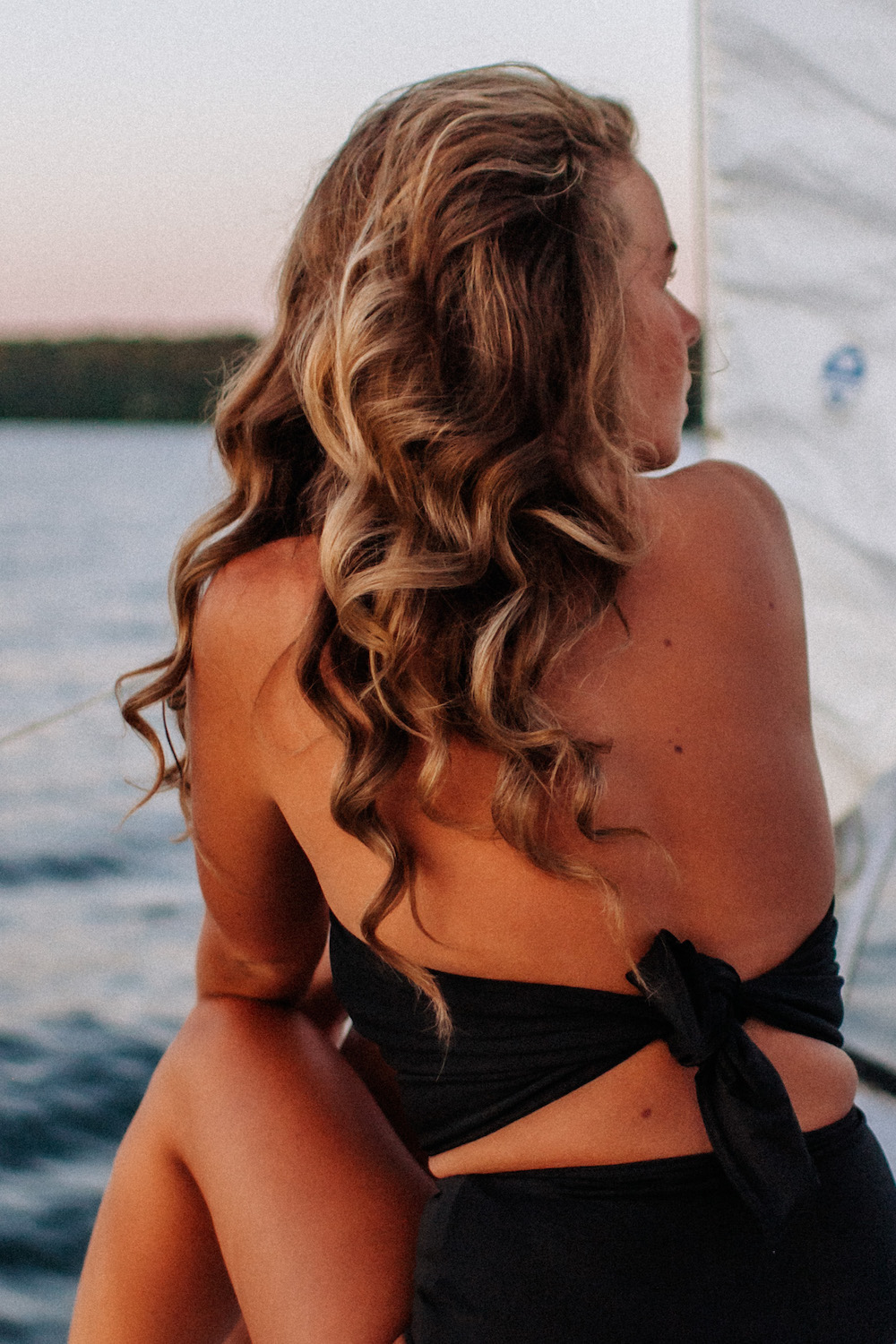 Bandeau Tie Top (NEW!) | This simple and strapless swim top is ideal for lounging on the beach, a boat, or wherever you end up this summer! Alternate between tying in the back and tying in the front for two different looks. When tied in the back, wear with either our High-Waisted Bottoms or High-Waisted Bikini Bottoms to create the illusion of a one-piece.