At Hackwith Design House, we take several measures to maintain our commitment to sustainability in the fashion industry. Many of the fabrics we use are sourced from a local, family-owned fabric store that specializes in run-off and second-hand fabrics. This is one way we cut down on waste while also supporting our local economy.
Aside from our Limited Edition pieces, HDH pieces are made to order, which means we don't start any cutting or sewing until your order goes through. This also means that your HDH pieces are made specifically for you, and helps us avoid using unnecessary excess materials. Any fabric waste we create is dropped off at a local fabric recycling center.
From the very beginning when we first launched Hackwith Design House in 2010, we knew that  creating long-lasting apparel would play a huge part in our business model–Hackwith Design House garments are meant to be loved and worn over and over again. We love receiving emails from customers who have religiously worn their HDH pieces through their travels, pregnancies, and day-to-day lifestyles.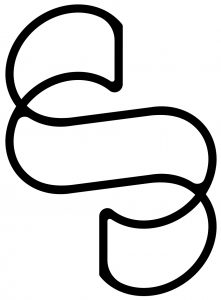 As we say over and over again, we want you to love your HDH pieces. While we design our garments with timelessness and versatility in the back of our heads, we understand that things change. Sometimes pieces don't fit right anymore, they've developed small holes or stains from wear, or they've simply been collecting dust in our closets for too long.
It is with our newest venture, The Sustain Shop, that we are here to help bring life back to your old HDH pieces in the most sustainable and productive way possible. We're inviting our customers to send us their used HDH pieces so that we can find them a new home. Pieces that are still in good-as-new condition will be resold on our site at a lower price point. Pieces that we receive with holes, tears, or stains will be evaluated by our team of seamstresses, mended or transformed into a completely new piece. As a thank you for helping us steer toward a waste-free future and for trusting us with your loved HDH pieces, we will send you $20 in store credit (per piece submitted) that you can apply to your next HDH or Sustain Shop purchase.